Environmental Information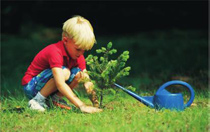 Atmos Energy has quick and convenient online energy management tools to determine your carbon footprint and help manage your home energy use. The Energy Snapshot creates a personalized energy and carbon emissions report for your home. For a quick look at operating costs and carbon emissions for appliances, use our Appliance Calculator.
Responsible Energy for Our Environment

Natural gas is an efficient and clean-burning fuel produces about 50 percent less carbon emissions than any other traditional energy source. With natural gas appliances, you use less total energy to fuel your home or business.
Clean

Because natural gas produces primarily carbon dioxide, water vapor and small amounts of nitrogen oxides, a home with natural gas has a lower carbon footprint than an all-electric home.

Find out your home's carbon footprint.


Efficient

Natural gas is also efficient. More than 90 percent of the energy in natural gas is delivered to customers compared to only about 30 percent of the energy used to make electricity.

Compare the efficiency of natural gas and electricity.