Billing and Payment Options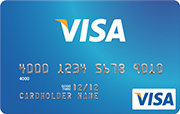 Atmos Energy offers billing and payment options to help simplify your life - from recurring credit card payments to average billing. Sign up today in the Account Center or give us a call.
Budget Billing Plan
Qualified residential customers can enroll in budget billing to spread out your natural gas bills over the entire year, which helps to smooth out seasonal high and low bills. Budget Billing uses a "12-month rolling average" to adjust for monthly changes in gas consumption, which can cause your payment amount to fluctuate some from month to month.
Electronic Billing Plan
You can receive your bill by email. Every month, when your bill is ready we will send you an email with a summary of your bill and a link that allows you to log on to the Account Center.


Automatic Payment Plan
No more worries about late payments or writing a check each month. With the Automatic Payment Plan, your payment is automatically deducted from your financial institution or credit card each month. You will still receive a monthly statement by email notifying you of the bill amount.
Make A One-Time Payment
Atmos Energy customers can conveniently pay their bill online using debit card, credit card, or checking account information. It's the fast and easy way to pay.

> Make a one-time payment
Pay by Telephone
Payments can be made by check or credit card by calling 1-888-286-6700.

Phone System Shortcut (.pdf) - Many customers like the convenience of using Atmos Energy's automated phone system. Click here for step-by-step instructions on how to speed through the system to make a bank draft payment. You can reduce the call time by about half!
Locate a Payment Center Near You
Payment Centers
Independently operated payment centers are located throughout the areas we serve, making it easy and quick to pay your gas bill.

To locate a payment center in your area, click here.


Additional Resources
Frequently Asked Questions: Bill Payment Options
Automatic Payment Plan Terms & Conditions (Credit/Debit Cards)
Automatic Payment Plan Terms & Conditions (Checking/Savings)
Some of the documents on this page are presented in Adobe© Portable Document Format (PDF). To view a PDF file, you must have the Acrobat© Reader program, available for free by clicking the "Get Acrobat Reader" icon.